About Me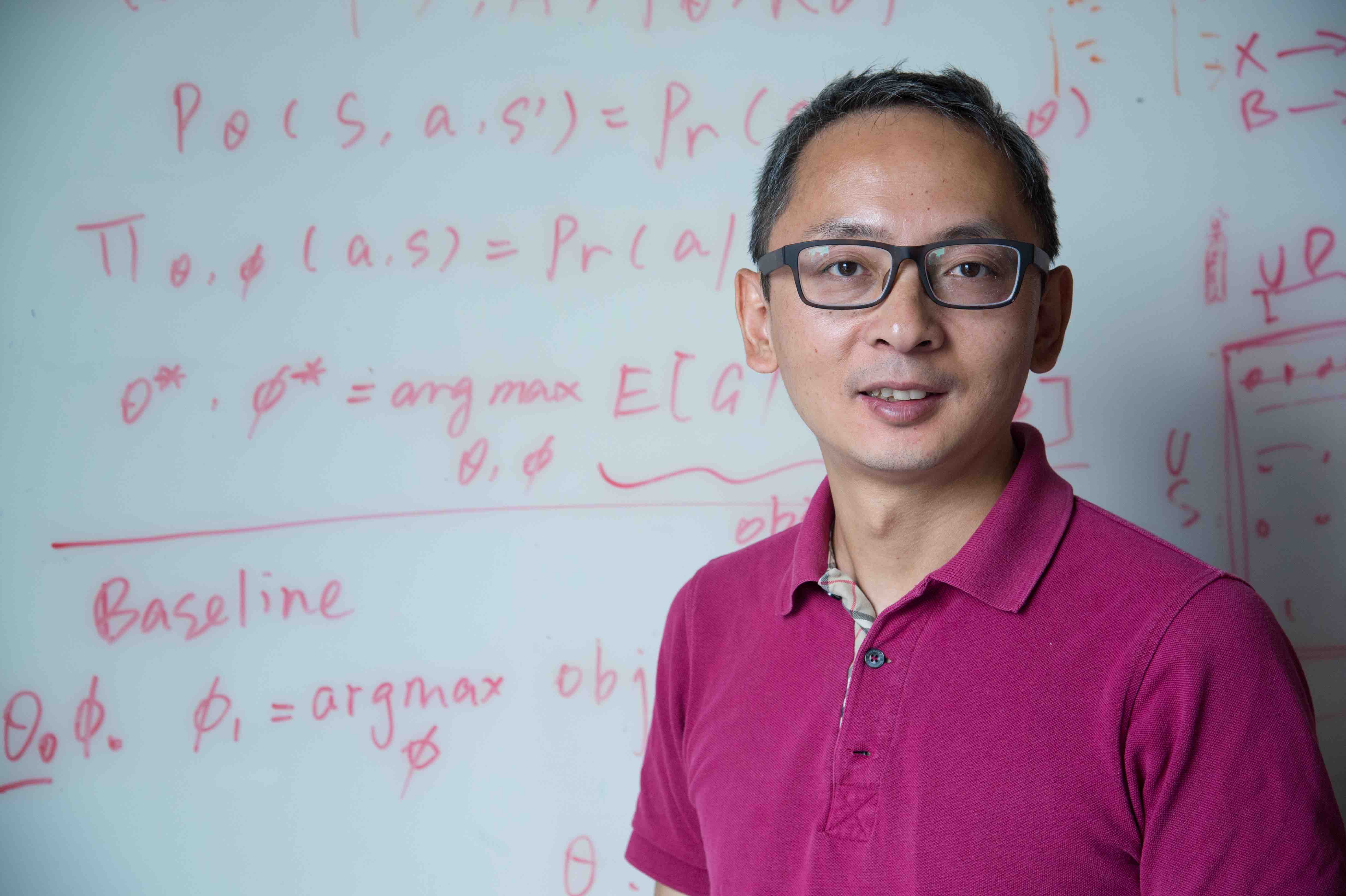 Prof.  Jun Wang
Professor of Information Systems and Data Science, Computer Science
Programme Director,  MSc/MRes Web Science and Big Data Analytics
University College London
Email: jun.wang (at) cs.ucl.ac.uk
Office: 3.08  66-72 Gower Street
Co-founder, Chief Scientist, MediaGamma, a Data Science spin-out company on real-time intelligent decision-making.
Research Interests
My research focus is on intelligent systems covering:
AI, machine Learning, reinforcement learning, generative models,
data mining, personalization, and  collaborative filtering (recommendation),
web economy and online advertising
Recent Activities
Editor Board

,

Springer Journal of Big Data

Senior PC

ACM CIKM since 2011
Area chair ACM SIGIR 2017
PC ACM WSDM 2013
PC  ACM Recommender Systems 2009 2010 2011 2012 2013
PC ACM SIGIR 2007, 2008, 2009, 2010, 2011, 2012, 2013
CIKM 2011 Tutorial: Statistical Information Retrieval Modelling: From Probability Ranking Principle to recent advances in diversity, Portfolio Theory, and beyond
Co-organizer: DiveRS 2011 – International Workshop on Novelty and Diversity in Recommender Systems
ECIR2011 Tutorial: Risk Management in Information Retrieval
Co-organizer: DDR-2011: Diversity in Document Retrieval
Editorial Board Member of ACM SIGMM Records, 2008 -2010
Co-organizer: International workshop: Complex Networks meet Information & Knowledge Management(CNIKM) 2009
Selected Awards
Biographical Sketch
Dr. Jun Wang is Chair Professor of Data Science, Computer Science, University College London, and Founding Director of MSc Web Science and Big Data Analytics. He is also Co-founder and Chief Scientist in MediaGamma Ltd, a UCL spin-out focusing on AI for intelligent audience decision making.
His main research interests are in the areas of intelligent information systems, covering information retrieval, personalization, data mining, online advertising, reinforcement learning, and deep learning. His team won the first global real-time bidding algorithm contest with 80+ participants worldwide. Jun has published over 100 research papers and is a winner of multiple "Best Paper" awards. He was a recipient of the Beyond Search – Semantic Computing and Internet Economics award sponsored by Microsoft Research and also received Yahoo! FREP Faculty award. MediaGamma has received the UCLB One-to-Watch award 2016.
He has more than 15 years track records of advising the industry and knowledge transfer. He was a technical advisor for startups such as Last.Fm, Passiv Systems, Massive Analytic, Context Scout, and Polecat, and had various projects with BT, Microsoft, Yahoo!, Alibaba etc.
Prof. Wang obtained his PhD degree in Delft University of Technology, the Netherlands; MSc degree in National University of Singapore, Singapore; and Bachelor degree in Southeast University, Nanjing, China.